Welcome to our dedicated page for Waste and Furniture Collection services! At Waste Move, we offer efficient and eco-friendly solutions for all your waste removal needs. With our extensive experience and commitment to sustainability, we've established ourselves as a premier waste removal company in the United Kingdom.
Our in-house fleet of vehicles and directly-employed clearance teams are equipped to handle any size of clearance, ensuring that your space is left clean and clutter-free.

Our service is tailored to your schedule, offering same-day pickup and flexibility to choose a collection day that suits you best.
Our dedication to sustainability is evident in our practices, we divert over 90% of the rubbish we collect away from landfill through careful recycling and responsible disposal methods. Additionally, we take proactive steps to reduce our carbon footprint. We're proud to share that we offset the CO₂ emissions from our fleet of vehicles by over 120%, contributing to a greener and healthier planet.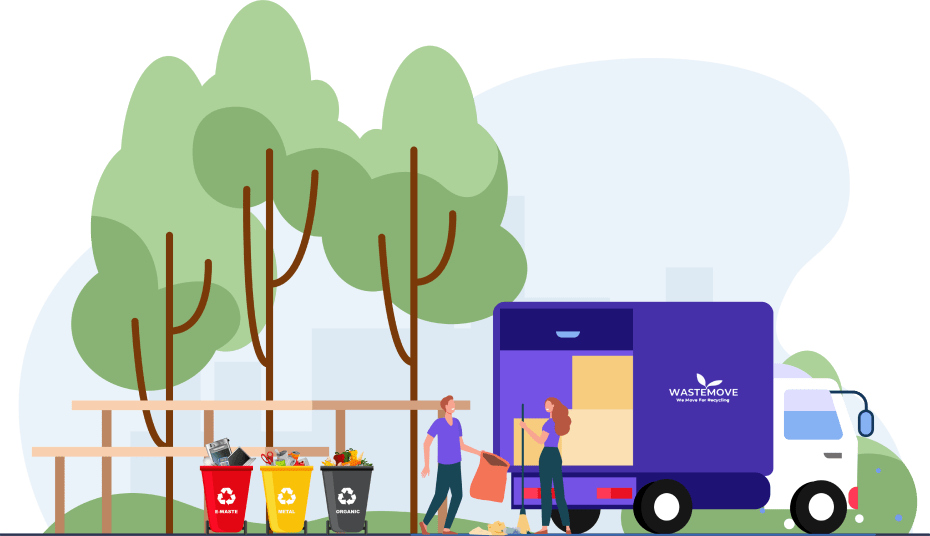 Customizable Load Capacities
Diverse Range of Waste Handled

Frequently asked questions
Although this list is not exhaustive, we are capable of collecting items like large waste such as sofas, armchairs, beds, tables, chairs, and desks. We can also handle electronic waste (WEEE), including lamps, microwaves, ovens, computers, and toasters.
While some waste streams may not fall under our standard removal services due to health, safety, or regulations, contacting us beforehand enables us to tailor a solution to your unique requirements. Examples include category 3 ABP waste such as raw food and meat, licensed and unlicensed asbestos, situations involving needles and sharps, as well as chemicals and solvents including most paint varieties.
We're equipped to pick up your waste from various areas, whether indoors, or outdoors, as long as it's safely reachable. If you won't be present, consider relocating it to an accessible outdoor spot or an area we can reach.