Welcome to our Bin Collection services page, where convenience meets sustainability. At Waste Move, we have crafted a specialized wheelie bin service tailored to the seamless and eco-conscious disposal of your household waste. With a commitment to recycling and carbon offsetting, our service ensures both your waste reduction goals and environmental concerns are met.

For ultimate ease, our private wheelie bin collection service can be scheduled on an ongoing basis. Simply contact us to set up a recurring plan that aligns with your waste generation patterns.

Initiating our private wheelie bin collection service is a straightforward process. Just get in touch with us, and we'll guide you through the setup process. Your household waste will be in responsible hands from that moment on.


Embrace hassle-free, eco-friendly waste management while contributing to a cleaner, healthier environment. Contact us today to set up your personalized wheelie bin collection plan and take a meaningful step toward a greener future
Private Wheelie Bin Collection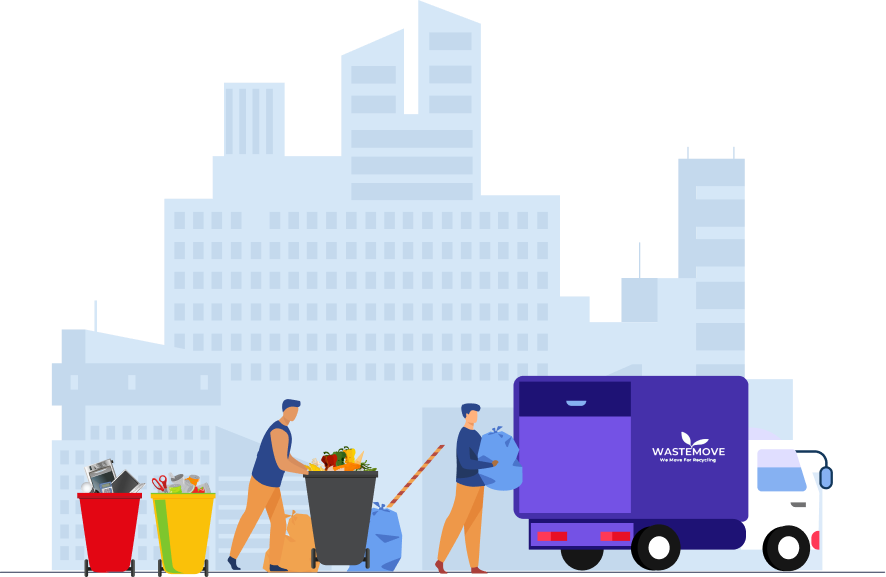 Our home waste wheelie bin collection service is available throughout most UK postcodes.
Order before 10pm for next day collection
General Waste
Bin Bags (Up to 5)
Order before 10pm for next day collection
Order before 10pm for next day collection
Order before 10pm for next day collection
Why Choose Bin Collection?

Swift and straightforward online reservation process
Bin collection service with a set price
Option for next-day bin collections

Various sizes of bins collected

Bin collection service available across the nation
Place your order by 10 pm for the next day pickups
Frequently asked questions
Wheelie Bin Collection FAQ's
Yes, we're here to assist in situations where you've missed the council's bin collection or if you're facing a bin strike or any other reason resulting in a full bin. Our services offer a solution – just place an order for collection, and we'll promptly schedule a visit to pick up the waste, ensuring your surroundings remain tidy and hassle-free.
Rest assured, the waste we collect is handled with utmost responsibility. Whether it's emptying wheelie bins or picking up bulkier items like sofas, our commitment to responsible disposal remains unwavering. Your waste isn't just collected; it's part of a larger commitment to sustainability and eco-friendliness.
Are all varieties of wheelie bins collected by your service?
Yes, we offer a comprehensive range of bin collection options. Our standard collection covers 130-liter, 260-liter, and 380-liter bins. If your bin size falls outside these categories, don't worry – simply get in touch with us. We're more than capable of accommodating unique requirements and can create a tailored quote for your specific rubbish collection needs. Your convenience and waste management needs are our priority.
While there isn't a strict weight limit for our bin collection service, we do advise that bins should be filled to a reasonably level load. It's perfectly fine if the lid isn't completely closed, but if the contents are significantly overflowing, there might be an additional charge. If you find that your bin bags can't fit within the bin, we recommend reaching out to us. We're here to work out a personalized solution for your specific situation, ensuring your waste collection experience is seamless and tailored to your needs.