Same-Day Waste Collection in Grays
Get quick and professional rubbish collection Grays services at your doorstep today with WASTEMOVE experts. We offer waste collection services for office properties, residential homes, commercial sites and businesses with complete cleanout facilities.
WASTEMOVE always aim to keep our environment clean and we are striving daily to bring green and nature-friendly rubbish removal in Grays. Our qualified and experienced team of operatives that are fully equipped and licensed is always at hand to provide professional, competitively priced rubbish clearance service.
Call WASTEMOVE today on 07983 213880 to get your rubbish cleared in a timely, eco-friendly manner.
Complete Rubbish Removal Service in Grays
WASTEMOVE is the most convenient and fastest option for you if you are on the hunt for waste collection services in town. From rubbish collection to disposal; we manage the entire process for you. We have an eco-friendly approach towards the waste collection, clearance and disposal as we recycle over 80% of all the items we collect everyday from all over Essex and the surrounding areas to make sure we keep our environment clean.

If you require a one-time service for house -or office clearance- or a regular service, we can provide both at affordable prices. Either of them will include the whole process to make sure our services are offered in a hassle-free manner. It will involve the collection, transport, disposal, and recycling, depending on the type of items. Under our regular rubbish collection service, we will collect all the garbage and junk according to a pre-decided schedule with you.
Get in touch with us today for a professional, hassle-free rubbish collection in Grays.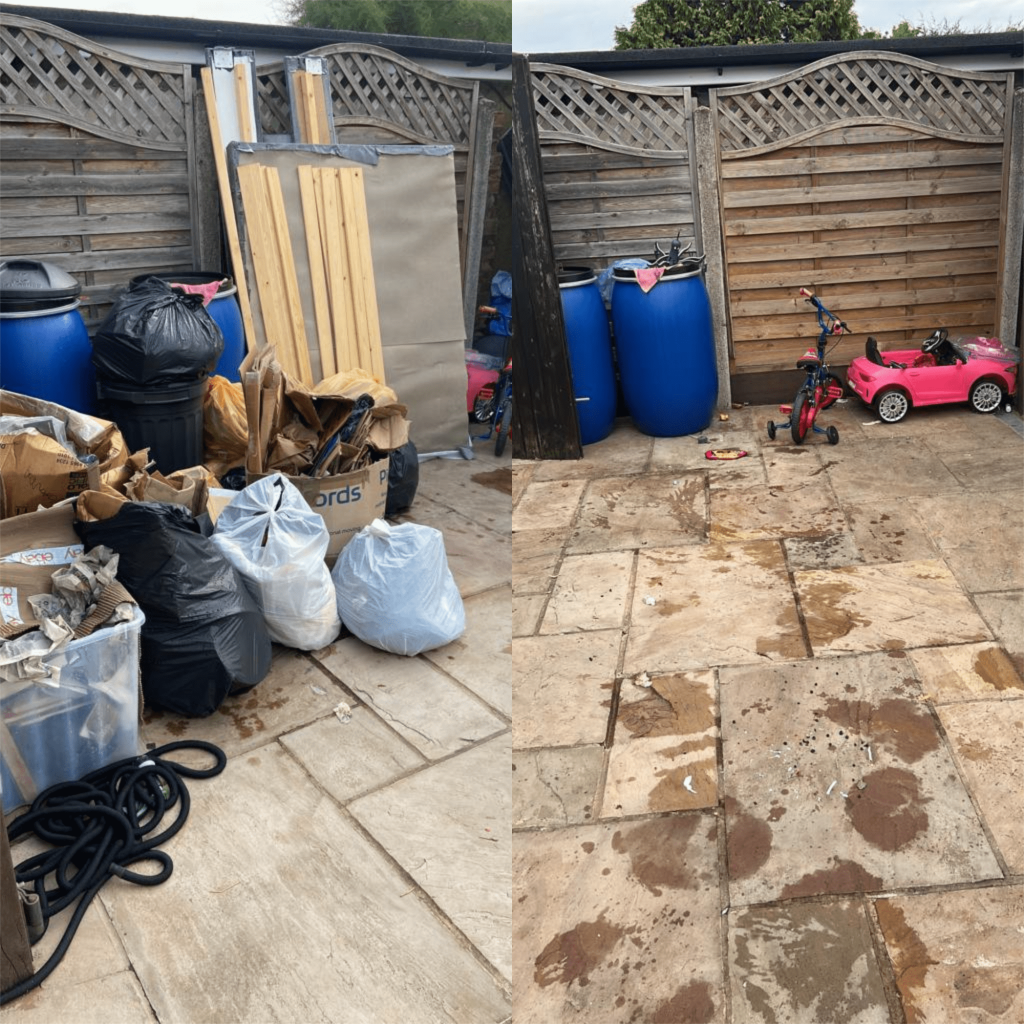 Grays Area
Grays is considered as the largest borough of Thurrock in Essex, England. The town located on the north bank of the River Thames, is around 20 miles to the east of central London. The nearest places to Grays are Brentwood, Basildon, Aveley, Tilbury and Orsett. Grays is also called "Grays Thurrock" and the origin of this name comes from "Henry De Grai" which was a descendant of the Norman knight Anchetil de Greye, who was granted the manor of Grays Thurrock.
Fully Licensed and Certified
Our team of reliable experts is fully licensed and certified to manage all types of waste disposal whether electrical or hazardous materials to make sure we are capable of providing any type of job needed without compromising our quality standards.

Competitive Prices
Our top quality rubbish removal in Grays services are delivered at unbeatable prices. You are welcome to collect quotes from competitors for your waste collection job, however WASTEMOVE services are unparalleled in terms of pricing or quality.

Hassle-free Service
We do all the work on your behalf without the requirement of any intervention from yourself. From collecting to loading to disposing, our team of professionals always makes sure of providing trouble free services to all of our customers.

Wide Range of Services
When it comes to rubbish removal in Grays, we can simply handle any type of job. If you're looking to get rid of household waste, full house clearance, office furniture clearance or construction site waste disposal, WASTEMOVE can get the job done in a timely manner.