Rubbish Removal Westminster
Rubbish Removal Westminster
Same-day Rubbish Removal in Westminster
WASTEMOVE offers a full range of rubbish removal and collection services for both residential and commercial premises in Westminster. Our Westminster rubbish collection service is available on-demand and 100% eco-friendly. No matter how much waste is stored on your property, where its stored or even what type of junk you have. Our Westminster rubbish clearance-friendly waste disposal experts are always on hand to help you with your rubbish collection needs. We can help with everything related to waste, including generic waste removal, bulky waste collection, builders' waste disposal and garden waste clearance. 
There is no better feeling than making your cluttered and chaotic space clear of excess waste. This is accurately true if you have been renovating your house or building a new home extension or even done with your spring clean. Clearing all the junk from your property can be extremely stressful and time-consuming. Relax and set back WASTEMOVE is ready to make this process easier than ever. After reaching out to one of our rubbish collections experts, we will remove your unwanted items in no time, and hand you over your property waste-free.
What can you expect from our rubbish collection service in Westminster
Waste disposal in Westminster doesn't have to be a complicated process, we are eager to provide you with a smooth rubbish clearance service from the time we pick up the phone till we leave your premises rubbish-free. But how can we guarantee that? That's where Westminster's leading rubbish collection company comes in. Our junk collection process consists of four main steps including calling one of our rubbish collection experts, then, we will ask you to send us clear images of your unwanted items. Next, we will generate a transparent, no-obligation quote. Finally, we will schedule a convenient time to collect your rubbish. 
It doesn't matter where you live in Westminster, SW1 or London, the WASTEMOVE rubbish removal team is ready to help you out. We pride ourselves as Westminster's friendly rubbish collection company, which you can count on regardless of the size of the job or the items you wish us to collect. 
The WASTEMOVE crew work tirelessly 7 days a week to ensure providing same-day rubbish removal service 7 days a week. Our rubbish collection trucks are available on Westminster's roads 24/7. We're ready to help you out no matter the type of clearance required – house clearance, office clearance, bulky waste collection, garden waste and more. 
Get in touch with us today for a professional, hassle-free rubbish collection in Westminster.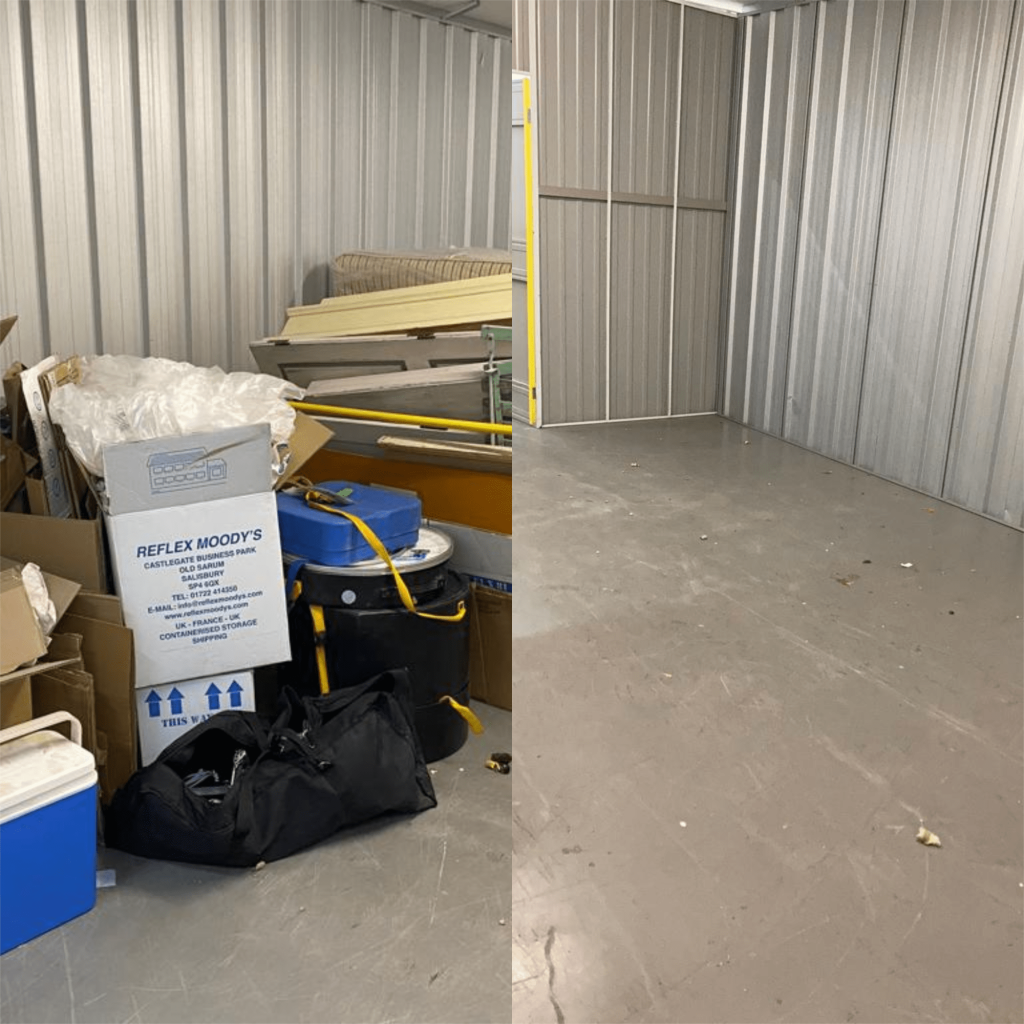 Westminster Area
Westminster is a city and borough located in Inner London. It is the main location of the United Kingdom's Houses of Parliament and many associations for the British government. It takes over a large area of central Greater London, occupying most of the West End. The Westminster area is the location of some of the noteworthy and most historically crucial buildings across London and all over England. It also includes some of the most desirable residential properties including Westminster Abbey, Buckingham Palace, Westminster Cathedral, Whitehall and Trafalgar Square. The City of Westminster has sparkled over centuries to become one of the top tourist destinations worldwide, that over a quarter of a million people call home. 
The city has all the transportation facilities to easily explore the city including rail, bus, tubes and cycles.
What Makes Wastmove The Top Waste Disposal Company In Westminster
Why should you use a rubbish clearance service instead of a skip hire
Hiring a skip could be often one expensive solution to clear the rubbish from your property. So you must validate that hiring a skip is the best option you can go for. Whilst a skip is to be delivered to your premises, you need to get a skip permit to leave the skip outside your premises which could cost around £30. It's also challenging and stressful to clear out the junk yourself, especially if you have bulky items to collect. 
A rubbish collection company in Greenwich can help you dispose of your waste on the same day without the need for any permissions, or even including yourself in the process of clearing your items. The WASTEMOVE team of professionally trained rubbish removal experts are happy to help you with your waste clearance needs. We will send you two of our team members to promptly and efficiently remove your waste, so your disposal process will be hassle-free.
Yes, our waste removal team is ready to perform same-day rubbish collection service 7 days a week.
Items that qualify as bulky waste include any large items or furniture in your home, these could be:
Fridges

Cookers

Washing Machines

Tables

Bikes

Beds 

Large Electric Wires

Mattresses

Sofas

Chairs

Wardrobes

Other Large Electrical Items and Furniture
Household waste includes residual rubbish and recyclable items collected from residential properties including:
Bottles

Cans

Clothing

Food Packages

Magazines

Newspapers

Garden Leftovers

Glass

Metals

Plastics

Textile

Or any waste material generated in the residential environment
Practically, the majority of our returning customers come from Westminster's residential customers who truly care about their gardens. As they consistently need a rubbish collection service to remove garden leftovers. So the short answer is yes, we offer garden waste clearance services in Westminster.
No, we are not based in Westminster, but our waste removal trucks are on the roads of Westminster 7 days a week.
No, removing and loading the waste is part of our rubbish removal service, we will take care of everything from collecting to loading to recycling your unwanted items.