Rubbish Removal Greenwich
Rubbish Removal Greenwich
Rubbish Removal Services In Greenwich
The WASTEMOVE team offers a full range of affordable rubbish collection services in Greenwich. Maybe you recently renovated your home and you need your rubbish collected in Greenwich. Greenwich is known as one of the more residential and quiet areas in London. The last thing you would want to do is a loud and noisy rubbish collection. At WASTEMOVE we aim to provide our customers with exceptional, hassle-free rubbish removal every step of the process with our Greenwich rubbish collection services.

WASTEMOVE is specialized in all types of rubbish collection and deals with both, small and large junk collection jobs. We remove all types of waste including builder's waste, garden waste, and full house clearances.
The green way to waste collection in Greenwich
We are licensed waste carriers, and we understand how to deal with all types of rubbish efficiently and eco-friendly, we collect all items and recycle all of them by sending items to the nearest waste transfer stations. According to the ESA policies and procedures, we are committed to protecting the environment by recycling wherever possible. As well as providing a duty of care waste transfer notes so you know exactly where your waste has been taken.
As a Greenwich waste collection company, we truly care about our customers. Customer experience is our priority and we take the time to listen and understand exactly your rubbish removal needs. Our rubbish collection team are friendly, highly trained and DBS-checked to ensure a high-quality waste collection service in Greenwich and across London. 
A cheaper alternative to skip hire in Greenwich. From full house clearance to removing garden leftovers to bulky waste collection. WASTEMOVE aims to provide a high-quality rubbish collection service in Greenwich, as the title suggests we offer cost-effective waste removal services that are cheaper than skip hire. Know more about recycling rules in Greenwich area.
Get in touch with us today for a professional, hassle-free rubbish collection in Greenwich.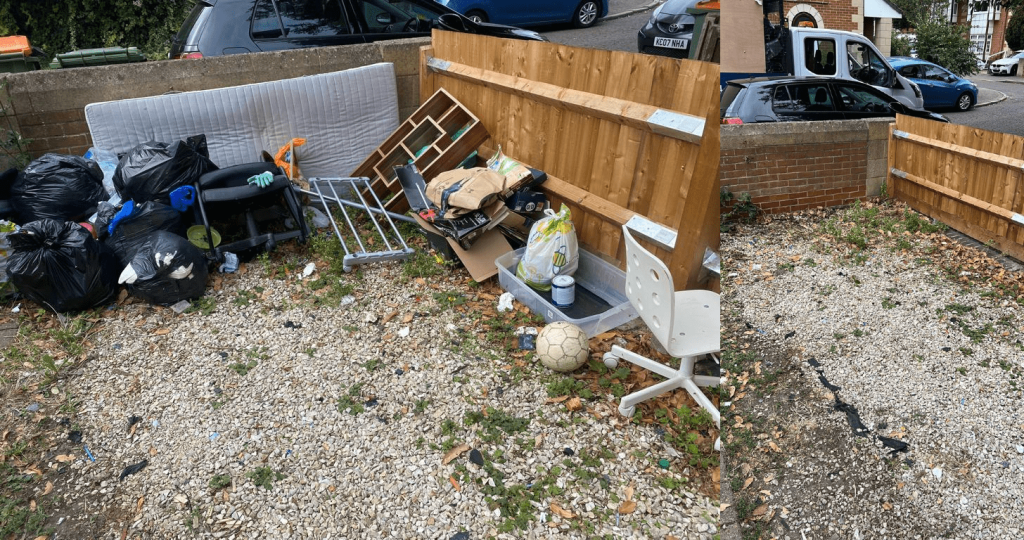 Greenwich Area

Greenwich is an area in southeast London, found in the royal borough of Greenwich, roughly five miles away from Charing Cross. The area is near Black Heath, St. Johns, Deptford and Westcombe. Its postal district includes SE10 and SW1. 
Greenwich is famous for its maritime history and for giving its name to both the Greenwich Meridian and Greenwich Mean Time. The town became the location of the royal palace in the 15th century. There are many remarkable and noteworthy buildings in the area of Greenwich including the Queen's House and the former royal residence. The area is connected by two main railway stations, Greenwich Station and Maze Hill Station. Greenwich is one of London's best places to live in. Home to Greenwich Meantime, the Royal Palaces, a vibrant marketplace, and an abundance of hangout spots, there will never be dull moments in the Greenwich area.
What Sets Wastmove As The Top Rubbish Collection Company In Greenwich
Greenwich waste clearance service you can rely on
WASTEMOVE has everything in one place for a successful and easy rubbish collection process. Maybe your garden has become your unprofessional waste spot and looking for garden clearance? or your garage is full of useless items that you need to get rid of. or even you're just done with your renovation project and have some builder's waste? Relax… with our rubbish collection service in Greenwich; your home will look spacious and organized in no time, get a free quote for your rubbish removal in Greenwich. Call us now for an instant quote!