The Best Rubbish Removal Company In Dartford
Wastemove Ltd is a registered and fully licensed rubbish collection Dartford company. Our waste collection team has experience removing waste from all types of properties including commercial and residential properties. We pride ourselves as a comprehensive waste collection company serving Dartford, our range of waste clearance services includes clearing all unwanted items such as garden waste, household waste, office waste and bulky items.
So you are currently having heaps of junk accumulated following your latest renovation project, or maybe have some garden waste cluttered, or even looking to free up some space from unwanted items? Whatever the situation is, the Wastemove team is ready to help you with your waste removal needs! Our company has been delivering such solutions in DA1 for over a decade, so let our team of wealthy-experienced waste collection professionals lend you that vital helping hand.
We have a list of options which are 100% guaranteed to strike your favour! If you are a Dartford resident, we can offer a same-day rubbish clearance service for you. So give us a call right now and schedule your next rubbish collection  – call 07983 213880 and we will be on our way to your property momentarily.
An area in the Southeast of Central London, Lewisham, is considered to be the principal town of the borough of Dartford, Kent, England. As the area is considered to be the best place for property investment. The town offers you both the best of country and town living conditions. The city is known for its good travel conditions. So, great attention is paid to the cleaning conditions of the area. Above all, it is also a duty of the citizens to keep the neighbourhood tidy and clean. Dartford's picturesque landscape enhances the look of its many hiking spots and parks.  Its town centre is home to several museums, theatres and remarkable historical sites.
Call WASTEMOVE today to get a convenient, competitively priced rubbish collection service.
The clean & safe way for waste collection in Dartford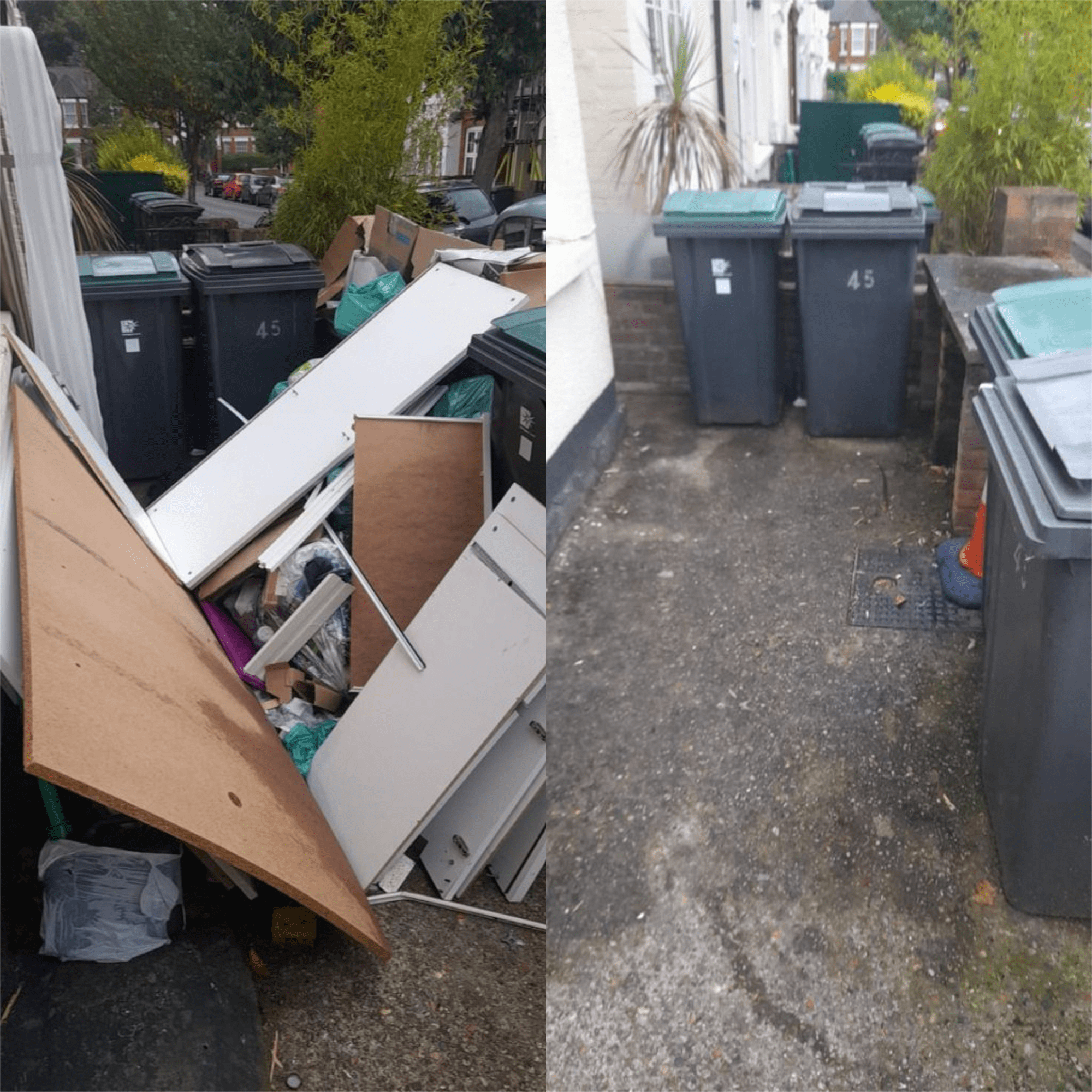 We truly understand the challenges that Dartford people and landlords can face when removing waste from properties. Even if you would like to rent a van yourself, parking the van can be a challenge, with Dartford's busy and narrow streets such as Priory Hill and Fulwich Road, close to Dartford Station. If you own a flat (such as those on Chapel Drive or Fourier Grove), this can cause further complications like extremely narrow hallways, property shared entrances, or even no lifts. If you damage areas while lifting unwanted items, this could cost more than the service to repair – we ensure this doesn't happen and do the waste collection process carefully like it's our own property.
Even houses can face challenges when collecting rubbish too, with many people facing the same problems with a place to park their van in, and tappering doorways (exactly as terraced homes on Ashen Drive, or Mount Pleasant Road's houses). In addition, we are sure you don't want to ruin your floor or walls in the rubbish removal process. 
We do everything from collecting waste, loading the rubbish in our van, disposing waste and recycling waste, and even transferring waste we cannot recycle to the nearest waste transfer centre. Our rubbish collection experts are highly trained to collect your rubbish safely and environment-friendly, keeping in mind all the health and safety policies. Give us a call now and one of our friendly rubbish collectors will help you immediately.
Affordable, Quick, Eco-Friendly Rubbish Clearance In Dartford
Cheaper than a skip waste removal service in Dartford
Skip hire can often be the expensive waste removal option, so it's crucial to weigh up the advantages and disadvantages of hiring a skip, and also consider cheaper alternatives such as hiring a rubbish collection company.
Once a skip is dropped off in front of your premises to provide a room to get rid of your unwanted items yourself, most people aren't aware of the skip permit that is needed for leaving the skip outside your premises, this permit costs an average of £30 alone.
It's also very challenging to figure out which skip size is appropriate to fit your items when you're assessing your waste collection needs, and you will need to pay for the hire of an entire skip even though you may not use all of the skip's space. It's much easier and practical to hire a rubbish collection company to help you out with the whole process, that's where we come in. Our waste removal company has a full team of experienced workers that are highly-trained in rubbish removal to access any sorts of complicated situations. And they can easily evaluate the situation and offer a bespoke quote that suits your needs financially and practically. Call us now and schedule your next collection in Dartford, we have same-day waste collection available for Dartford's residents.