House Clearance Service in Ilford
What we do?
We provide clearance and waste management services to household and commercial sectors. We have a team of licensed and qualified waste disposal staff. Our clearance services include house clearance, office clearance, warehouse clearance, appliance disposal, garden clearance, and commercial waste disposal. Get in touch with us for highly affordable and reliable house clearance Ilford services.
When is house clearance required?
You may require partial house clearance or a complete House Clearance in Ilford depending on several reasons which may include:
You are moving to a new house or selling your old one.
Your existing property has too much clutter.
You have a pile of wasted and inoperative appliances such as white goods and electric appliances.
You need partial removal services for your basement, garage, or attic.
Benefits of House clearance
There are many benefits of house clearance, some of which are:
Your house will look neat and clean.
You will get rid of unwanted items; you might even fetch a price for some.
A clean environment is a healthy environment for you and your family.
If you are looking forward to selling your property, it will make a good impression on buyers.
How to avail of our services?
If you require house removal Ilford services, get in touch with us by calling us on our registered number. Our expert team will not only advise the best service package for you but also deliver it to your complete satisfaction.
If you accept our quote, we will provide you with a booking date for your house removal Ilford. Our expert team will visit your site on the booking date and provide you with flawless clearance services.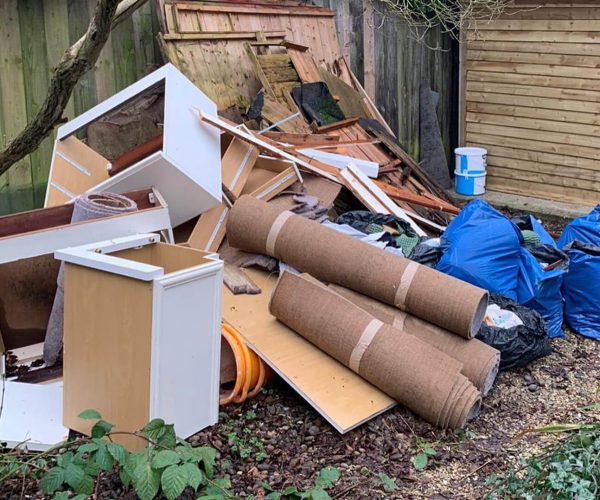 Safe Disposal
House clearance services also at times include disposal of appliances and white goods. These disposal services have to be carried out by following government regulations to ensure safe disposal. These regulations include:
Environmental Protection Act 1990 about "Waste Management Duty of Care".
EC regulation 2037/2000."Removal of ODS".
"Waste Electrical and Electronic Equipment regulations (WEEE)" directive.
Why should you choose us?
Licensed Operatives
Goods such as electric appliances and white goods should be disposed of or recycled only by licensed and authorized operatives. All our team members carry the necessary licenses for providing disposal and recycling services. When you hire us, you can be sure that your home will not only be cleaned to perfection but your white goods and electrical appliances will also be disposed of according to best practices. Our priority is to check if any items can still be used. Such items are often donated to charities instead of being disposed of. Items which are safe for disposal will be sent away to the nearest recycling stations or dumpsites.
Cheap Services
Your house removal Ilford cost depends on the size of disposal i.e the size of your home, items to be disposed of or recycled, labour hours required, distance, etc. When you hire us, you can be sure that you have hired the cheapest services for House Clearance Ilford. We have priced our services for maximum affordability without compromising on quality.
 Eco-friendly Disposals
Our company is authorized for collecting, transporting, disposing, and storing hazardous & non-hazardous waste. Our operatives do not dump toxic waste into landfills and dumpsites. They will ensure at all times that legal and safety requirements are met while recycling and disposing of items. To promote conservation, expensive resources such as plastics and metals will be retrieved from all white goods. Refrigeration units will be dumped after controlled retrieval of ozone-depleting gasses.
Contact us
Get in touch with us today for house clearance Ilford. Call us on our registered number to book our services or contact us online through our website. You can request a free visit or a free quote for our services over the phone or online.